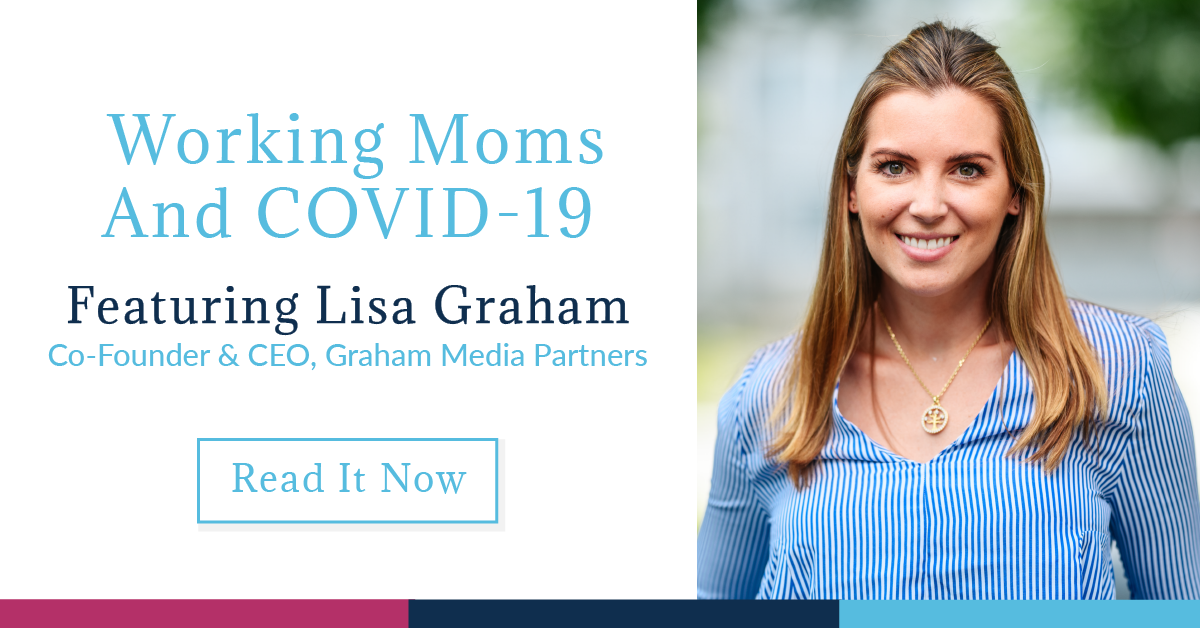 I can hardly believe it's fall already. Despite all the craziness of 2020 (or maybe because of it), the spring and summer flew by. The impact of the pandemic has been so different for everyone I talk to, and our recent blog series focused on working moms has really highlighted that. I wanted to share a bit of my own perspective as a mom and business owner.
I'm fortunate that I've been able to continue going into our office throughout this time. It's a short drive from our home, and I continued to have access to childcare, for which I am unspeakably grateful. Going into the office was both a relief (quiet, routine, structure!) and strange. It was also a little lonely. Over the summer our intern Carly came in one day a week, and now Nikki and Addison have returned to the office, and this helps satisfy my craving for human interaction beyond video calls.
I've been amazed by our team. Their work ethic, positivity, and responsiveness have blown me away. We already had a part-time remote model in place, so our transition to full-time remote was fairly seamless. It also enabled us to support our clients as they transitioned to remote environments. Staying connected via Zoom or Hangouts certainly isn't the same as being together in person, but we've made it a point to see each other's faces as much as possible.
Since March, we've onboarded four employees. For a small company, even in normal times, that's a lot! It was also challenging. How do you integrate a new employee into the team when we're not together? How do you train them and ensure they are engaged and satisfied? And what about existing team members – are they feeling burnout, enjoying being at home, or somewhere in the middle? We've tackled these challenges as a team by keeping the communication lines open.
While we always try to keep a pulse on how our clients are doing – their goals, new initiatives, marketing focus areas, etc. – the pandemic has taken that to another level. In the early days, there was more uncertainty and anxiety about the future, the impact on the economy, and a possible recession. That anxiety has lifted a little as we have tried to settle into the new normal, but let's be real, it's still there. To combat it, we strive to do our absolute best for our clients every day. That mindset breeds positivity and confidence that can overshadow uneasiness.
One nice change is that our relationships with our clients and partners seem a little more personal now. Not only do we get to hear how our friends are managing life these days, but we also get to see their backyards, pets, and maybe their kids! We've also had very real and candid conversations about the stress of working from home with kids, healthcare, and business plans. We're all more than just the role we serve in the workplace, and the pandemic has illuminated that, for the better.
On the mom front, I have two little boys (2 and 4) who have tried virtual preschool and Zoom speech therapy with mixed results. They really miss play dates and the playground. To cut back on YouTube Kids hours, we have a new points system where each day with no YouTube Kids is a point = $1 at Target. Luckily, their nursery school successfully opened in-person recently, and it's been going well.
Like most other people, the past year has had some highs and lows. That's life, really. I'm grateful that my family is healthy. I'm grateful for my team and their hard work. And, I'm grateful for our clients, who give us the opportunity to support them, even during difficult times. I've learned a lot in 2020, and I have a lot to be thankful for.
Read previous blogs in this series from:

ADDRESS
123 Bloomingdale Avenue
Suite 201
Wayne, PA 19087