We all get lots of email, so you probably know what a bad email looks like.
Emails can convey information quickly and with context and personality. They can save you time and help build client relationships – an extremely useful and effective tool in your financial planning business. Follow these tips to make sure your emails don't land in the spam folder.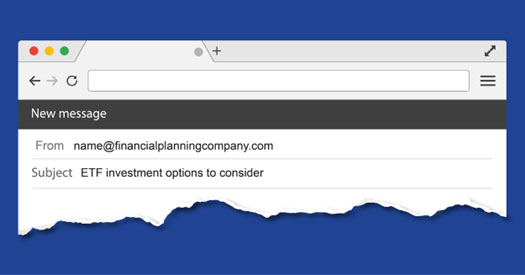 Use a professional email address. Only use your work email to communicate with clients. Your email address should be professional and include your name and/or your company's name.
Keep your subject line clear and concise. Use the subject line to give the recipient an idea of why you're emailing. Avoid using vague or misleading subject lines, like "Hey".
Personalize your emails. Depending on your relationship with the client, address your recipients by their first name or last name. You can open with something personal or informal, like "Hope you're enjoying this beautiful weather!"
Keep your message short and to the point. People are busy, so make sure your message is easy to read and offers value. Avoid lengthy paragraphs and break up your message into short, digestible sections. Consider using bullet points.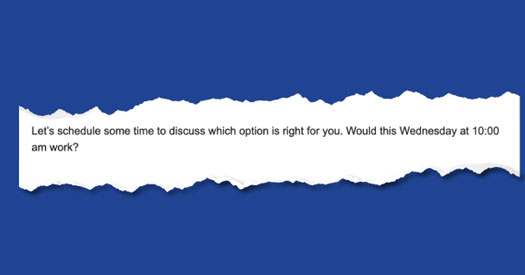 Include a clear call-to-action. Your email should have a clear call-to-action, such as scheduling a meeting or clicking a link for more information.
Proofread your email. Before you hit send, make sure to proofread your email for spelling and grammar errors. A poorly written email can undermine your credibility.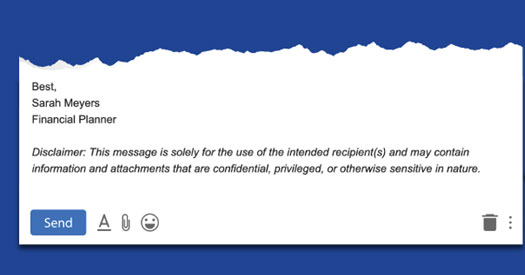 Be mindful of compliance. Financial advisors need to be careful about compliance regulations. Be sure you don't communicate confidential information over email and include disclaimers for legal purposes.
Email offers many perks to communicate with your clients quickly and clearly. Make sure you're sending anatomically strong emails to help build stronger relationships with your clients and prospects.